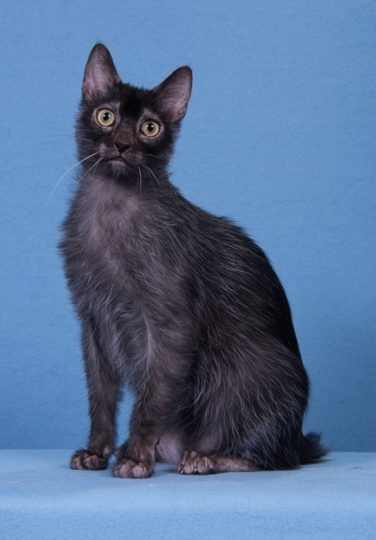 We were just able to acquire a LYKOI kitten.  This is a very new and rare breed of cat.  Also known as the "Werewolf cat".
He was born  2-12-2016.
Wolfsbane or Wolfie as we lovingly call him was gifted to us by Patti Thomas of Virginia.  Patti is the Lykoiwolfcats Co-Founder and Breeder.  She lovingly raised and spoiled this beautiful boy.  He is an outstanding show quality example of the Lykoi breed.  We are honored to have been entrusted with this sweet little man and are forever grateful to Patti.
He is now being shown in the NBC or New Breed or Color class.   We are working to have the Lykoi breed accepted for championship classification in ACFA.
15th Best HHP for ACFA North Central Region.