We love to share pictures of our cats, especially when they are up to their fun-loving antics that only a Sphynx is known for!  If you have any pictures of your special little KatteyCasa Sphynx at play or at blissful rest please send them to us!  We'd love to share them for all to enjoy.
We attended the Saintly City Cat Show again this year.  This morning when the Minneapolis Star and Tribune paper came,  the only picture from the cat show happened to be our one and only "Razz Bare E Smoothie".   They didn't spell is name correctly,  but we didn't tell him!!  He is such a character and greeted everyone this weekend with the same expression in the picture.  As long as they were willing  to give him some attention, he was willing to purr.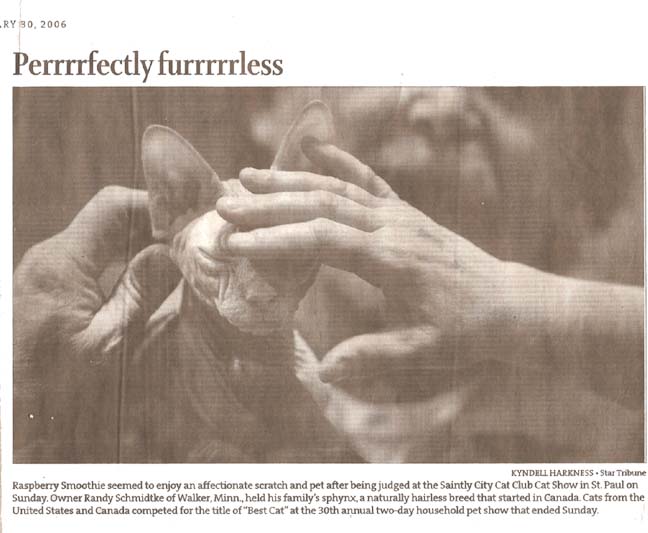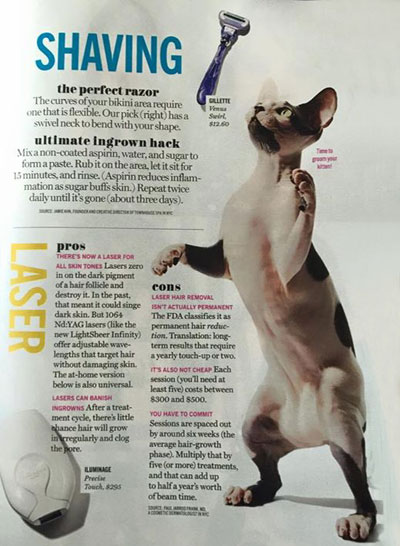 Ch. Katteycasa Odd-I-See's daughter, Mata Hari, in the June 2015 Edition of Cosmopolitan Magazine.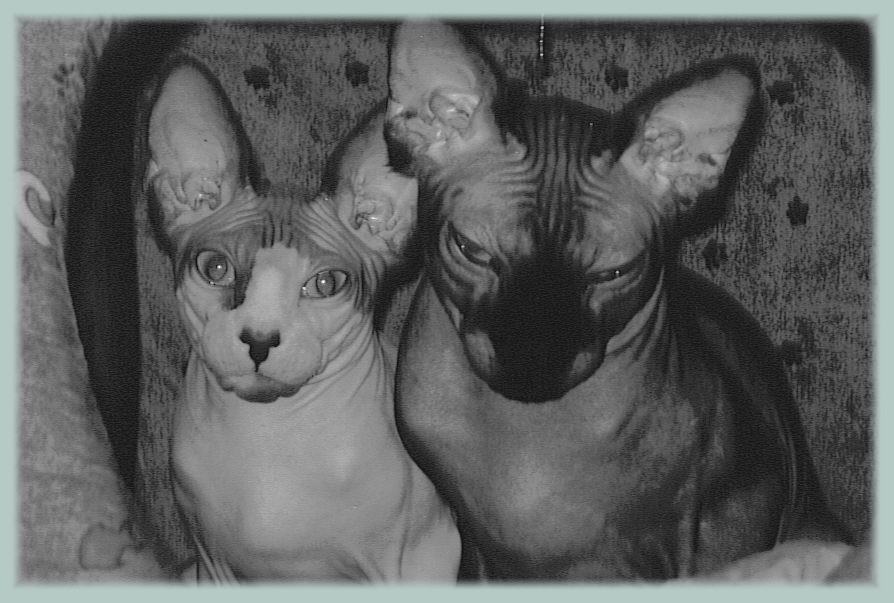 "Be sure to visit us often!"